Here are reason why not to vote for Stephen Harper -- he is bad news for Filipinas live-in caregivers...and he is selling Canada to the USA, England and Europe.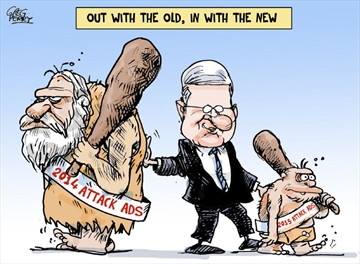 - See more at: http://www.whynotharper.ca/#printablelist
Prime Minister Harper cut funding for aboriginal health










Pope Francis:Philippines under American & Vatican Imperialism!


Two hands of the Devil ruling poor Filipinas forced to go and work overseas as slaves
Must-read news --

Jesus said, "The Truth shall set you FREE".
The truth is the Philippines is the slave of both - American Imperialism and Vatican Imperialism !
Vatican Circus in the Philippines: Pope Francis deceives Filipinos as Representative of Christ because he hoards billions of Marcos & Aquino loot in Swiss Banks

http://popecrimes.blogspot.ca/2015/01/vatican-circus-in-philippines-pope.html
Occupy The Vatican... like Occupy Wall Street
Vatican Bank closes thousand accounts/criminal transaction

s BURNT to leave no trail of crimes further/future investigations...drowned by loud Francis-maniacs at St. Peter's Square
Pope Francis should return all the billions looted by the Marcos family to the Philippines and its people -- instead of hoarding them in Vatican Swiss Banks.

http://popecrimes.blogspot.ca/2013/10/vatican-bank-closes-thousand.html
And the
Jesuits transferred Marcos Gold & Billions of Dollarsto the Vatican Treasury. The JESUIT ORDER - MASTER OF EVASION AND CONSPIRACIES